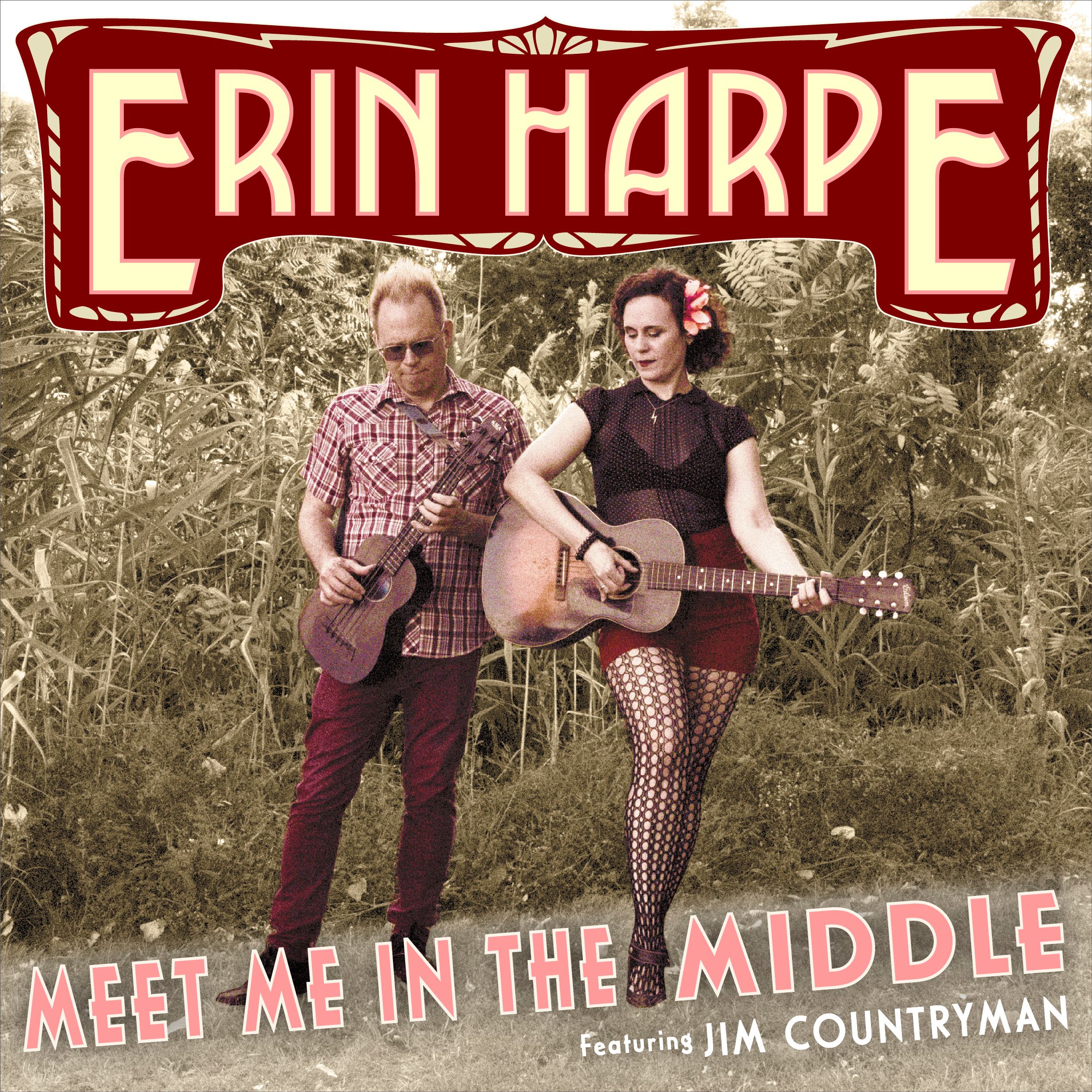 Here's my cover design for the new album, Meet Me In The Middle!
We're excited to announce that PRE-ORDERS have begun for our new country blues duo album, "Meet Me In The Middle"! Every pre-order comes with an immediate download of the first song, "All Night Long"! Pre-order the digital album, CD's, cool new merch – new CBD logo T-shirts (mens & womens styles) and masks, new Erin Harpe signature kazoos, signed posters – or choose a special Koozie Bundle! Click the link below to check it all out, and find out  more about the new album, see the liner notes, and the artwork!
Jim and I made this album over the past few months in lockdown, and we're so excited to share it with you! I get back to my roots in finger-style acoustic blues for this intimate album, recorded in our home studio with just guitar, foot percussion, and ukelele bass (and some vocals & kazoo!). From country blues and slide guitar, to folk, gospel and Zydeco, the Country Blues Duo shines on this new recording, and we had a lot of fun making it.PRE-ORDER PERKS! With each pre-order you get: 
An immediate song download of the first single "All Night Long" 
An invite to our online Album Release Party on Oct. 30th! 
A Digital Download of the album 2 WEEKS early! (Oct. 16th) 
Merch mailed out 10 days before release day (Oct. 20th) 
Plus, the first 100 pre-orders will also get an exclusive invite to our Zoom Cocktail/Listening Party!
Thanks as always for your support!