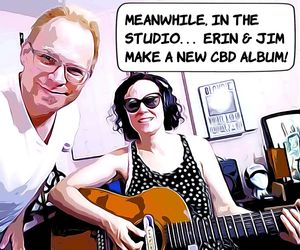 Another month has passed in lock-down... but we've been keeping really busy, and have lots to share. For the last few weeks Jim and I have been working hard in our studio on the new Country Blues Duo album, and we think it sounds pretty great! In fact, we just sent it off to today to our engineer, Pete Weiss, to mix. The album is set to be released in October on VizzTone, and we'll be doing lots of fun stuff leading up to the release, more on that soon...
Since we need to make some space in our "storeroom" for CD's and other album-related merch, we've decided to have a big summer merch sale! We've added a few new items to our online stores, like new t-shirt designs, check them out, and get yourself something nice! All items are 50% off until August 31st (no coupon code necessary). The store links are below, along with all our other news tidbits: show news, Curbside Concerts, Augusta Blues Week, and our July live streaming schedule. Enjoy, and we hope to "see" you soon!
---
Merch Sale!
Visit our merch stores now and get half off! There's lots to choose from, check out the product lists below.
Erin Harpe Store - CD's, vinyl, T-shirts, instructional guitar DVD's, T-shirts, tank tops, girly T's, trucker hats, beanie hats, patches, flask/shotglass sets, cheap sunglasses, pins, bottle opener keychains, koozies, signed posters, and stickers! Click here to go to the Erin Harpe Store!
Lovewhip Store - CD's, T-shirts, koozies, pins, signed posters, and two kinds of stickers! Click here to go to the Lovewhip Store!
---
Show News!
We actually have a couple of real world shows coming up. We are cautiously excited to play for some limited audiences, and to see some of you, if from afar! 
Sunday, July 19th - Country Blues Duo at Caffe Lena
Saratoga Springs, NY (7pm Eastern Standard Time)
We're so excited to return to this legendary folk venue! This will be an intimate, socially distanced show with a limited live audience. There's more info about how it will work on the ticket page.
It's also gonna be live streamed on their YouTube page for their Stay At Home Sessions (for free, you can also tip which helps the club and the musicians!). Go to https://www.caffelena.org/ for more details.
Tuesday, July 21st The Delta Swingers at Henniker Concert Series
At the Angela Robinson Bandstand, Henniker, NH (6:30-8pm) 
This will be our first band show in almost four months (weather permitting)! They have to limit it to locals, and keep the crowd socially distanced - so if you're coming down, get there early. We'll try to do a little live streaming for the rest of you's! 
---
Curbside Concerts!
We decided to try a new service called Curbside Concerts, that connects musicians with people who want to host small, socially distanced outdoor concerts. If you live within a couple hours of Boston, you can hire us! (There are musicians in other parts of the country too.) Find out more about it HERE, and book a show HERE.
---
Augusta Blues Week!
Augusta Blues Week is next week! Augusta Heritage music camps have gone online this year, so you can learn guitar/harmonica/bass/piano/banjo/accordion/fiddle and more with online classes, performances, and live workshops. Two of my classes are included, and I'll also be part of the Women In Blues Workhop next Tuesday 7/14. Check out the details at website HERE, and sign up HERE.
---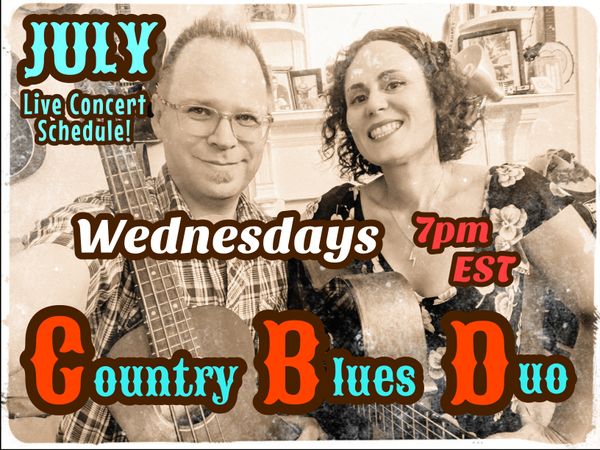 Online Concerts Continue - Wi-Five Live July Schedule!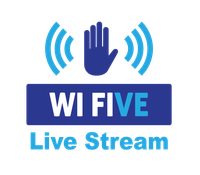 When:
Wednesdays at 7pm (Eastern Daylight Time)
Where:
➡️ Watch and COMMENT at our Facebook page: Facebook.com/ErinHarpe.Blues
➡️ Watch at www.BoxfordCableTV.com
➡️ Tune to Comcast Ch 8 or Verizon Ch 45 in Boxford MA and surrounding communities!
Virtual Tip Jar:
---
Subscribe to Erin Harpe - Blues on YouTube!
You can also subscribe to our Lovewhip channel, click here to subscribe!