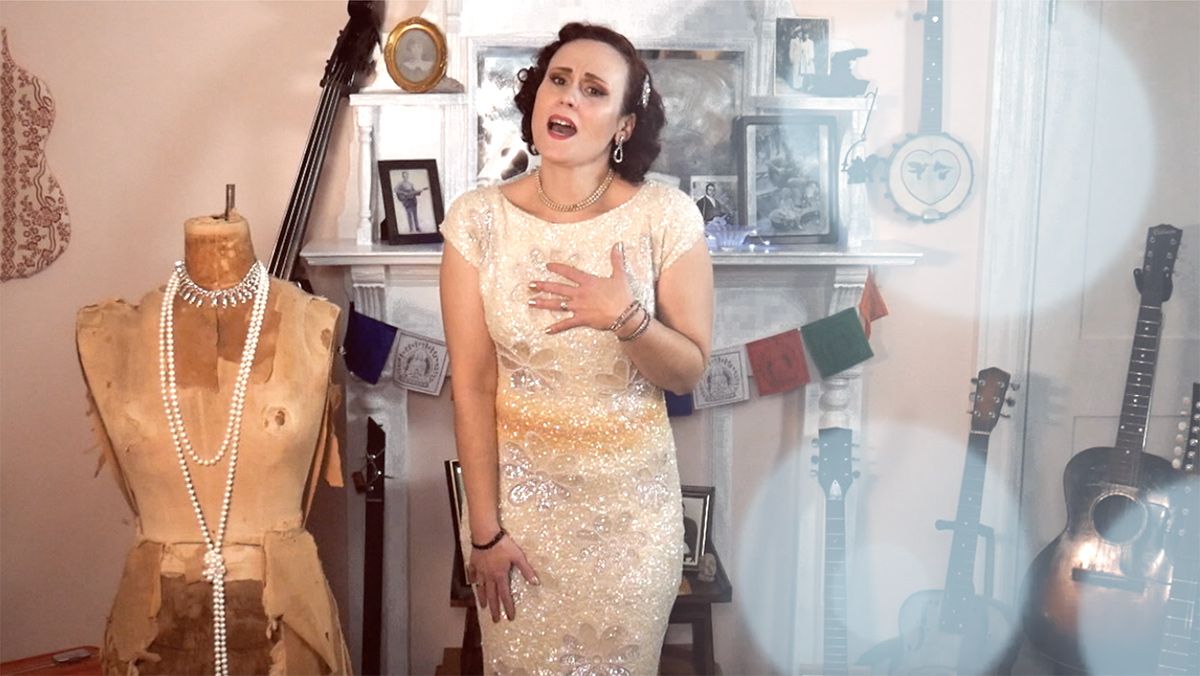 Get ready for the New Year with our brand new Music Video for the classic song "Auld Lang Syne"! 
We're so excited to present the official music video for the last cut on our holiday album – Auld Lang Syne. Start the year off right watching this lovely intimate video, featuring Erin in a vintage 1940's sequined gown and classic look, singing you into the New Year with heartfelt emotion. Feel free to watch this with a group on New Years Eve, share with family and friends, and enjoy! We hope you love it! 
Description:
Blues chanteuse Erin Harpe sings the traditional New Years song Auld Lang Syne, featuring a capella vocals with harmonies and a surprise ending! This is the official music video for the song, originally released on Erin Harpe & the Delta Swingers' holiday album "The Christmas Swing".
Filmed by Dave Geissler with assistance from Jim Countryman. Video editing by Erin Harpe.