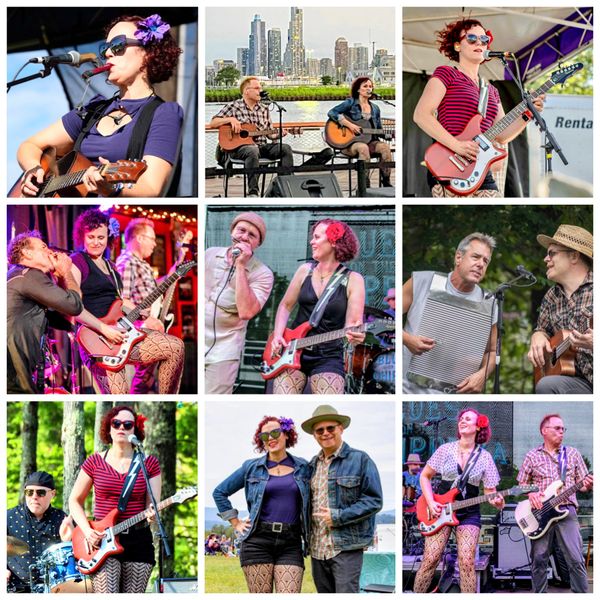 A special thanks to all the amazing photographers who shared their talents with us this year, and helped us share these moments with you! Above photos are from Frank Matheis at the John Jackson Piedmont Blues Fest, Nate Dow at the White Mtn. Boogie, Ellen Snyder at the Burren and Heatherfest, Mike O'Brien at Blues On The Chippewa, and Peter D'Amour at the Brickhouse.
Happy New Year!
2022 turned out to be pretty cool. We played quite a few in person shows (over 100!), in some very interesting places — on a moving train, at a county fair/rodeo (my first!), at a farm with cows in attendance, on a pier in front of the Chicago skyline, next to the Bluesmobile in Wisconsin just upstream from the Mississippi. We played some really fantastic festivals, and worked with some great musicians. I did a finger style guitar workshop for the Boston's chapter of the Guitar League, was nominated for Blues Artist of the Year from the New England Music Awards, and Jim and I won the Granite State Blues Challenge with our Country Blues Duo, so we'll be going to Memphis in a few weeks for the International Blues Challenge (IBC)! I've put together some highlights and heartfelt appreciations below, and let me also say thanks to YOU for all your support!
This month is all about preparing for the IBC — Jim and I are working around the clock to put together a really powerful set for the competition, and we'll be sharing it with you exclusively at our Road To Memphis fundraiser concerts on Zoom, coming up 1/19 and 1/22!
---
Road to Memphis Fundaisers!
We're putting on a pair of interactive livestream fundraising concerts on Zoom to help us bring our Country Blues Duo to Memphis for the International Blues Challenge on January 24th! Join us on for this unique online concert experience!! We'll be debuting our IBC set, sharing a rundown of the week's festivities, seeing you onscreen, and chatting with you! We've made tickets pay-what-you-want to be inclusive of everyone — but please be as generous as you can, as it IS a fundraiser — and every little bit helps!
"Seating" is limited, so reserve your spot now! You'll get email reminders the day of show with the Zoom link & password, plus, we'll email you a link to the video of the performance after the show, so you can watch it anytime! Click the links below to get your tickets.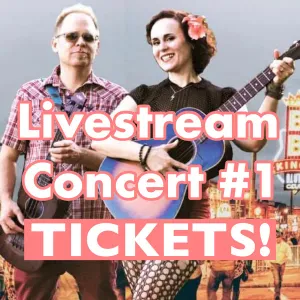 Thursday, January 19th at 8pm EST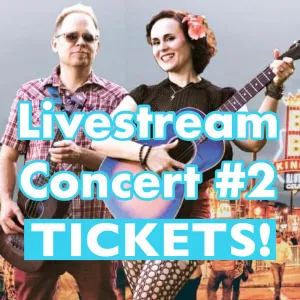 Sunday, January 22nd at 2pm EST
---
We want to thank everyone who has given to our GoFundMe!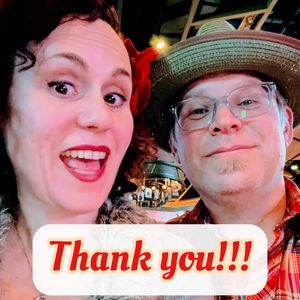 Thanks to your generous donations, we are getting closer to our goal to cover our expenses for Memphis!!
Thanks very much to everyone who contributed, including Sharlene Labore, Gerard Van Moer, Elliot Packer, Thomas Levine, Jonathan Ramirez, Jason Campbell, Lisa O'Neil, Akira Morishita, Steven Campbell, Linda Pannullo, Kevin Smith, Bob Stannard, Bonnie Hale, Richard Foster, Jennifer Milligan, Jonathan Michelsohn, David Rosen, Stephen Sireci, Garth Shaneyfelt, Michael Kirick, Thomas Ewart, Christine Alves, Laurie Miedema, Malcolm Wilson, Akira Morishita again, David Collins, Maureen Barillaro, Richard Stout, Marie Kirby, Kelsey Crowe, Mark Katzoff, and Ronald Pallisco! You guys rock!!!
Click here if you'd like to give (any amount helps)!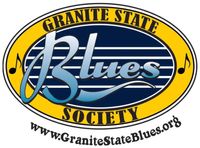 ---
And I want to also give big shout out to the Granite State Blues Society, who we'll be representing at the IBC in the "Solo/Duo" category! Thanks for all your help, ladies!!
---
What do we have in store for you in 2023?
After the IBC, I'm looking forward to releasing some NEW MUSIC — I have a blues album and Lovewhip singles in the works — I'll share more news on that soon! Ski season has begun, so we'll be hitting the slopes (aprés ski style), check out our winter schedule at our shows page. The 2023 tour season is shaping up, we'll be announcing festival and tour dates in the coming months, and we hope to come to Europe in the fall — if you're in Spain, Portugal, or the British Isles, we'd welcome venue ideas or booking contacts, send them our way!
Happy New Year — may there be peace on earth, and lots more music! You make it possible by supporting indie artists like us. Thank you. And hope you can make it January 19th or 22nd on Zoom, love to see you there!
xo,
Erin
---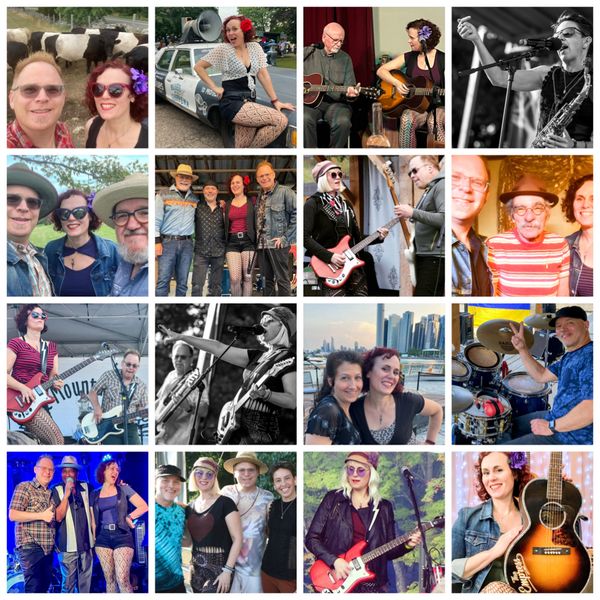 More snapshots, and captures by photographers we love: shots of Lovewhip by Jon Beckley (black & whites) at the JP Music Festival, Peter Jordan got E & J at Berkshire East, and Sam Davis' great shot of me/Empress E at Harry Brown's Farm. Plus another rockin' shot of me and Jim on stage the Boogie by Orah Moore.
2022 Highlights!
It was a busy year — we played over 100 in person shows all over the country, including a whopping 12 festivals! Appearances included Blues on the Chippewa, the White Mountain Boogie & Blues Fest, the John Jackson Piedmont Blues Festival, the Rose Arts Festival, Musikfest, the Bondville Fair, Heatherfest, the Midland Country Fair, Stratton Mtn. Blues, Brews & BBQ Fest, plus Lovewhip played the Wake Up the Earth Festival, the Jamaica Plain Music Festival, and Harry Brown's Farm!
BIG THANKS...
To all the festivals & venues that work so hard to promote original live music!! To the fans, friends & family that came to see us live, and support us, we couldn't do this without you. To all the musicians we got to play with with including my dad Neil Harpe, Danielle Miraglia, Phil Wiggins, Rick Franklin, Anthony Geraci, Barrett Anderson, Paul Loranger, Kurt Kalker, John Vanderpool, James Montgomery, Willie Laws, Cheryl Arena, Eddie Scheer, Frankie Boy & the Blues Express... I'm sure I'm forgetting a few…
I feel incredibly lucky to continue to get to work with a great group of talented people. Big thanks to musicians Jim Countryman, Shawn Meehan, Jason Novak, and special guests Nancy Loedy, Shane Sager, Bob Stannard, Michael "Harpo" Kirick, Bob Mackenzie, Dave Kocses, and Joe Filisko for being part of the band(s) this year! And for all the work that gets done behind the scenes, Jim and I are fortunate to have a growing team helping us — much gratitude to Phil and Sue at Simon Says Booking, and to our new team members Kasey Kelly Allen and Wes Allen, and to our friends at the Granite State Blues Society!
It was also really cool to hang out, meet, and share the stage with some amazing musicians like Davina (AND the Vagabonds), Reverend Peyton & Washboard Breezy, Bernard Allison, Joyann Parker, Ana Popovic, and so many others. And it was a treat to get to see lots of friends — Donna Herula, Roy Bookbinder, Frank Matheis, Veronica Lewis, Pat Pepin, Ilana Katz, and Ben Levin, and to meet so many new friends (too many to count!)!
That last pic is from last January, when I was honored to receive my first handmade custom guitar from Steve Chilvers of Holy Grail Guitars, named "The Empress" (after me, of course)!
We are feeling the love, and hope you do too!