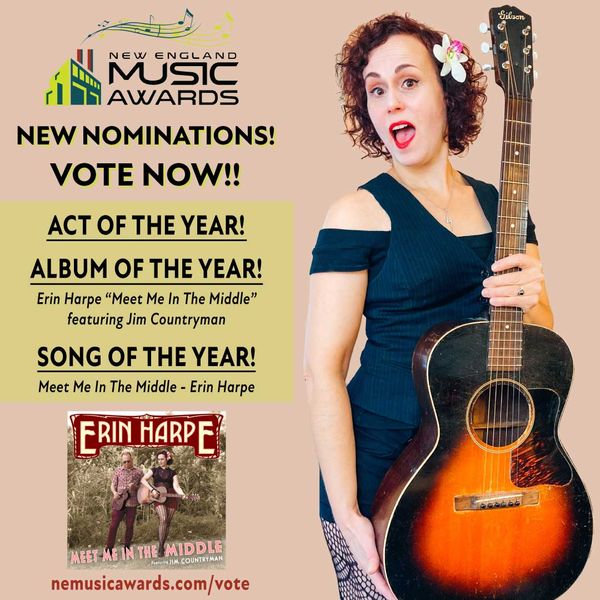 Photo by Adam Kennedy.
Exciting news!!! 
Our new album, MEET ME IN THE MIDDLE, has just been nominated by the New England Blues Awards for Album of the Year, as well as Song of the Year for the title track! AND THAT'S NOT ALL, I've also been nominated for Artist of the Year!!! You can help us win by voting, which you can do right now, quick & easy, from anywhere! (I won Blues Act of the Year in 2019 with your help! Let's do it again!!) 
VOTE NOW AT: nemusicawards.com/vote 
It's such a big honor for my latest, self-produced album, to be acknowledged
– not only by the blues community with my recent Blues Blast Music Award-nomination for Acoustic Blues Album of the Year, but also by the greater New England music scene with THREE NOMINATIONS! (BTW – thanks for voting in the Blues Blast Music Awards, we're still waiting to find out who won... I'll let you know when they announce the winner.) I just couldn't be more proud of all the work I put into this album, and also very grateful, for all the help I got – from our label VizzTone, all the music publications & writers that covered the release, all the DJ's that have been playing it, and from YOU! 
THANK YOU for all your votes & support! And once again, wish us luck!! 
xoxo, 
-Erin