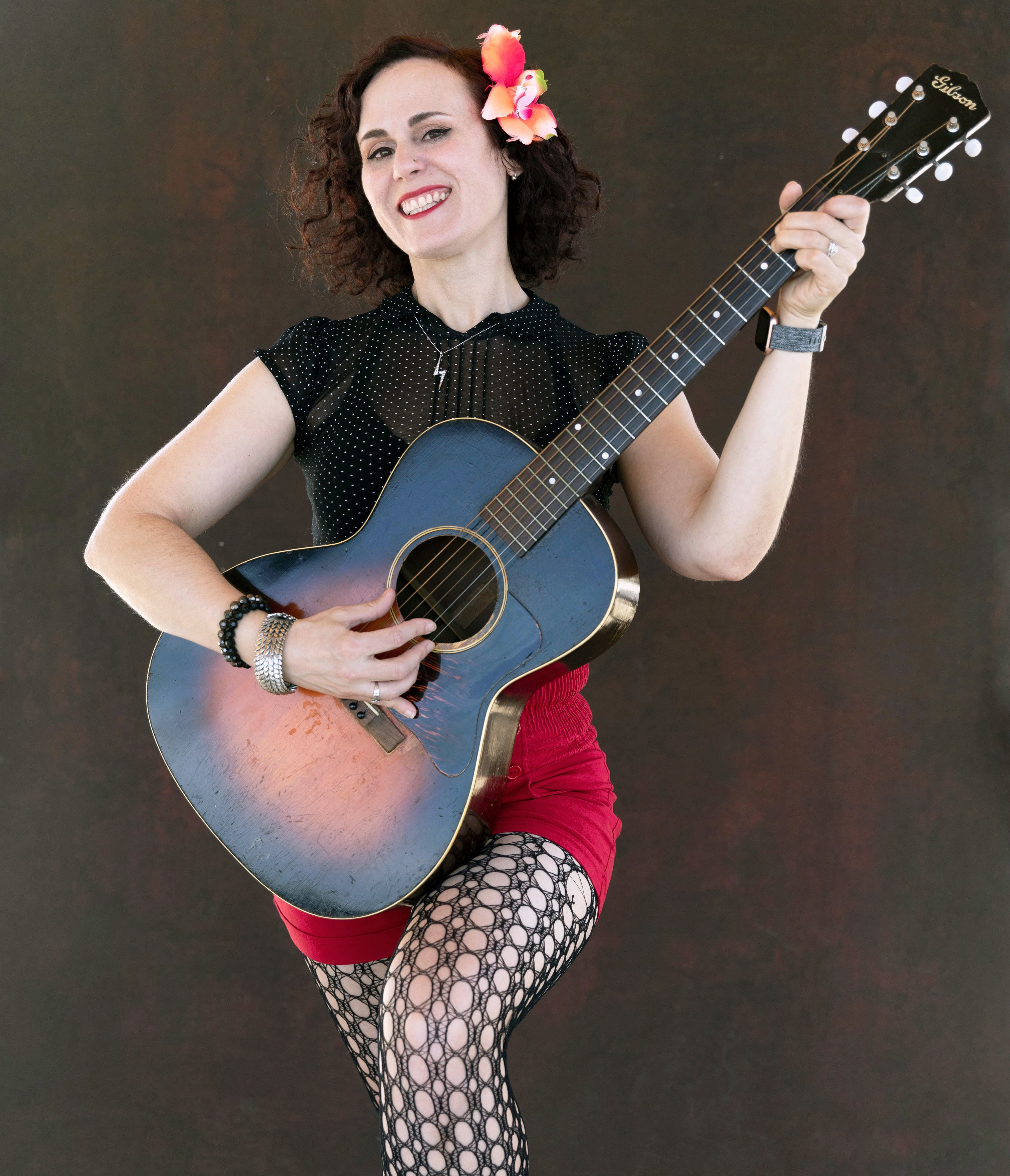 Photo by Joe Harrington.
Happy November!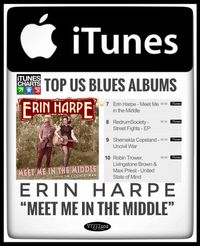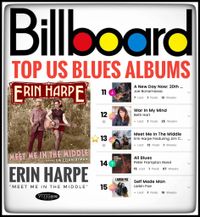 It's only a few days since the release of my new album Meet Me In The Middle, which I have already told you all about, so I wanted to share some of the other things I'm doing – album-related and otherwise! First off, I've re-vamped my website, and added a new ABOUT page, so you can get to know more about me, my story, and my music! I was interviewed by writer Lorne Behrman, who did this lovely new bio for me, which covers just about everything there is to know about my history and music, and how it lead me to go back to my roots and make an acoustic blues album! Read it at erinharpe.com/about, and while you're at it have a look around...
I've updated the STORE and MUSIC pages with the new album and new merch, so feel free to give them a gander too (and grab your copy if you haven't yet!)... And there is a brand new store item – Wazoo Kazoo Horns are now available! Upgrade your kazoo to the "professional model", like mine! Makes the kazoo louder, plus it looks really cool! Get them for $3 each at my store, where we also have new masks, t-shirts, koozies, and lots more!
Besides that, I've been busy with sending out your orders of the new album & merch (thank you!!!), sorting through the many photos and videos we took during the making of the album, and finding time to play around with TikTok (follow me to see my first TikTok vid!)! I'm planning to share lots of this new content so click for the links
to my social media channels in the coming weeks, each from a slightly different vantage point – so make sure to follow me if you're on these apps! Watch for outtake photos on INSTAGRAM, guitar vids & silly dances on TIKTOK, my random thoughts on TWITTER, videos of all kinds on YOUTUBE, and news and livestreams on FACEBOOK!
Follow me right now!
Thanks! I share as much as I can here on my website, but there's so much more going on... so that's why I'm inviting you to follow me, and come along for the ride!
Jim and I are so excited about the overall fantastic reception for new album so far! We're getting plenty of airplay and the album's already on the charts, and we continue to get great reviews! I've included some new quotes, and other album news, below!
Hope to see you soon, until then, stay in touch and feel free to drop me a line!
xoxo,
Erin (Jim says hi, too!)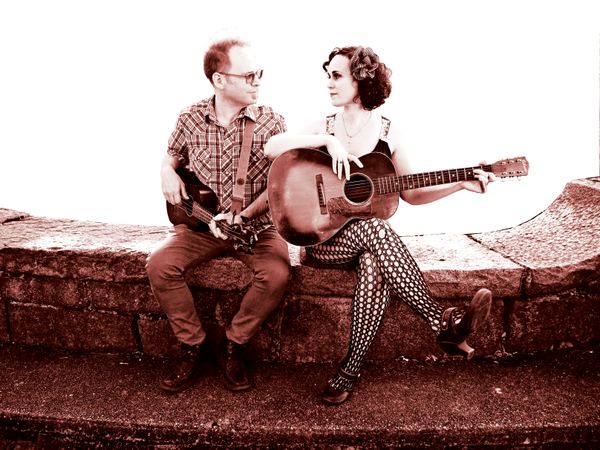 ---
MEET ME IN THE MIDDLE Album News: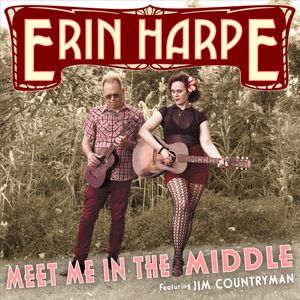 "Almost enough to prove the existence of God!" -Paris-Move
"Killer stuff throughout." -Midwest Record
"Great finger-picking country blues guitar and an expressive voice that is authentic and from the heart. Why isn't this woman famous?" -AJ Wachtel
"...soulfully sung and masterfully played... an acoustic blues woman with style. Check out this great new recording from this duo!" -Richard Ludmerer, Making A Scene
We're on the charts! Last month we were already at #21 for October on the Living Blues Radio Chart (after being released for just one day!), and last week we debuted at #7 on the iTunes Top US Blues Albums and #13 on the Billboard Blues charts! And the great reviews keep coming in too!
I want to thank YOU all for your support, especially if you bought and/or streamed the new album!
If you haven't yet, there's still time, I've included all the links again below ⬇️⬇️⬇️
---
Here are the links where you can find the new album:
LISTEN on your favorite streaming service (click the logos):
Every stream, purchase and download that we get helps! We are truly grateful for your support!!
---
Stay connected with us! Links at https://linktr.ee/erinharpe