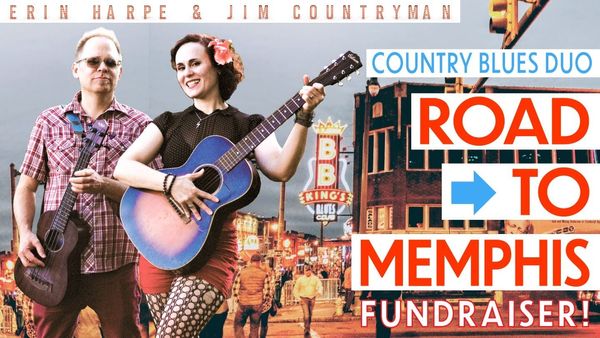 Help us get to Memphis for the International Blues Challenge!
This year we won the Granite State Blues Challenge with our Country Blues Duo (or "CBD") in the Solo/Duo category! So that means we'll be headed to Memphis this January for the 2023 International Blues Challenge (or "IBC")! We're excited to bring our music to the international stage – but it ain't free! There are considerable costs involved (like gas & tolls, lodging, etc.), so we're asking for a little help from our friends. If you'd like to make a donation (any amount is appreciated!), please check out our GoFundMe page at the link below – it's got more info about the IBC, and our upcoming trip – and THANKS! 
And by the way, BIG THANKS going out to all those who already contributed – we're well on our way to our goal because of you!!