A P R I L   N E W S ! ! !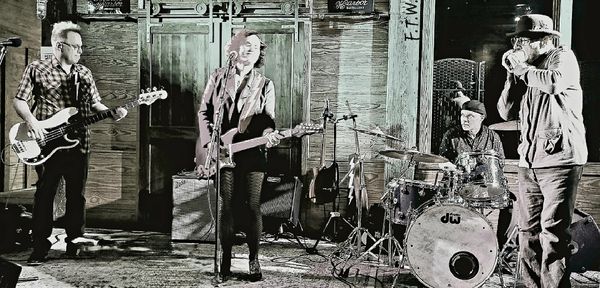 Erin Harpe & the Delta Swingers at Boston Harbor Distillery. All photos by Frank T. Walsh.
Happy Spring!!! 🌸🎶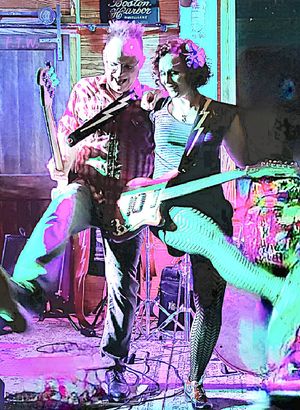 Still flyin' high after a busy month ending with our hometown show at the Boston Harbor Distillery last weekend. It was great to get out the electrics and play with the boys, including new guy Bobby Mroz on harp and piano who killed it. Thanks to all who came out (and danced!)! Our good friend Frank T. Walsh captured the fun and created some really cool images – I'm including a few of my favorites including me and Jim's new move, LOL! You can also check out a few video clips from the show posted on our FaceBook page (scroll down on the page).
This month I'm looking forward to being home for a moment, working on some new music in the studio, before Jim and I head out for a couple gigs including a Mississippi John Hurt tribute concert and fundraiser at the legendary Caffe Lena in Saratoga Springs. By the way, you can attend this very special show in person or streaming online. Read on to find out how you can join us!
Check out our upcoming show schedule below, besides NY we'll also be in NH, and then back in the Boston area for a couple cool shows at the beginning of May. All the details and ticket links are below.
Lots more exciting announcements coming soon about our summer schedule, UK tour, and more, so stay tuned!
xo,
Erin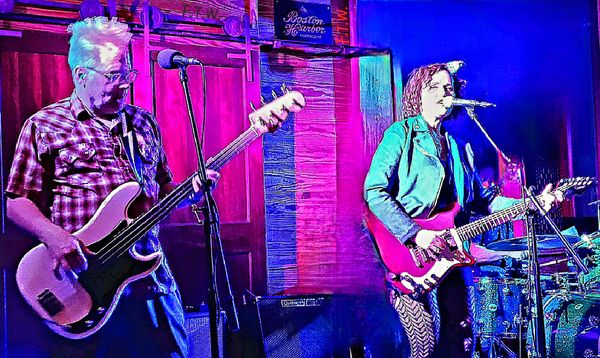 • • • • • • • • • • • • • • • • • • • • • • • • • • • • • • • • • • •
UPCOMING SHOWS!
• • • • • • • • • • • • • • • • • • • • • • • • • • • • • • • • • • •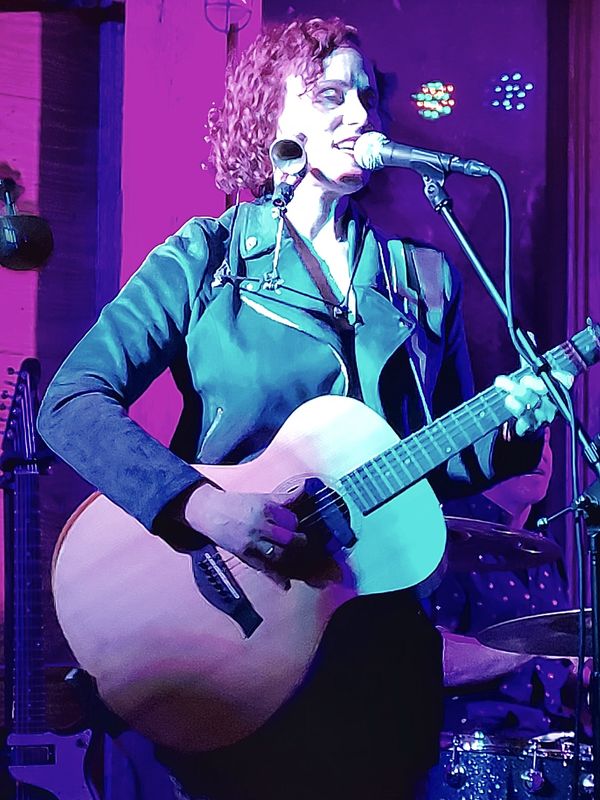 4/16 • Blue Sunday at the Red Parka • Glen, NH
April 16th, 2023, Erin Harpe Country Blues Duo returns to the Red Parka Pub in Glen, NH for our final Blue Sunday the season. Join us for a fun, foot-stompin' early evening of roots & blues! 5pm, free/tips appreciated, all ages. 3 Station St., US Route 302, Glen, NH.
---
4/29 • Caffe Lena • HURT - A Mississippi Inspiration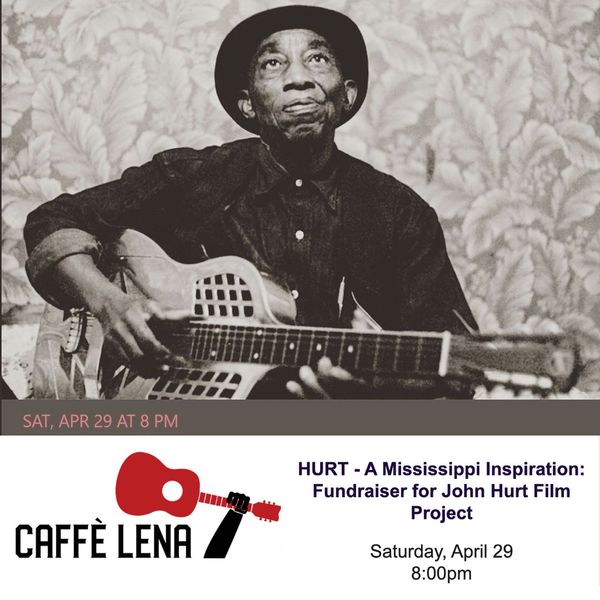 Calling all Mississippi John Hurt fans! Saturday, April 29th, we're excited to be part of a special tribute show honoring country blues legend Mississippi John Hurt at Caffe Lena in Saratoga Springs, NY! Performers for this extraordinary evening will present music from and inspired by Hurt's repertoire. Featuring our friends Valerie & Benedict Turner of Piedmont Bluz Duo, our hosts Mark Tolstrup & Jill Burnham of Mark & Jill, Erin Harpe & Jim Countryman Country Blues Duo, and Annie & Jonny Rosen of Annie & the Hedonists. Funds raised will benefit the Mississippi John Hurt Foundation, established by Hurt's granddaughter, Mary Frances Hurt, and will also support a documentary about his life and legacy. Should be quite a night, get your tickets now!
You can also STREAM this show live at caffelena.tv and enjoy one week of access with your live stream ticket!
---
5/5 • CBD at Red Lentil • Sharon, MA
Red Lentil (one of our favorite restaurants!) is having a music series, and we are very excited to be part of it! Friday, May 5th Erin Harpe Country Blues Duo comes to the Red Lentil in Sharon, MA for two seatings – 6:30 and 8:15pm. Enjoy delicious vegetarian food and top notch drinks while Jim and I seranade you with some down home blues. Tickets are FREE, but you must reserve seats ahead of time. More info at the ticket link below!
---
5/6 • CBD Blues Brunch at the Porch • Medford, MA
Back by popular demand! Erin Harpe Country Blues Duo is back at The Porch Southern Fare & Juke Joint with an early show on Saturday May 6th! Free/tips appreciated, all ages, 1-4pm. Reservations suggested, at the "ticket" link.
---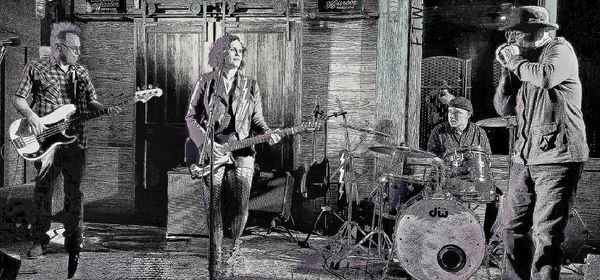 See our SHOWS pages for details & full schedule!