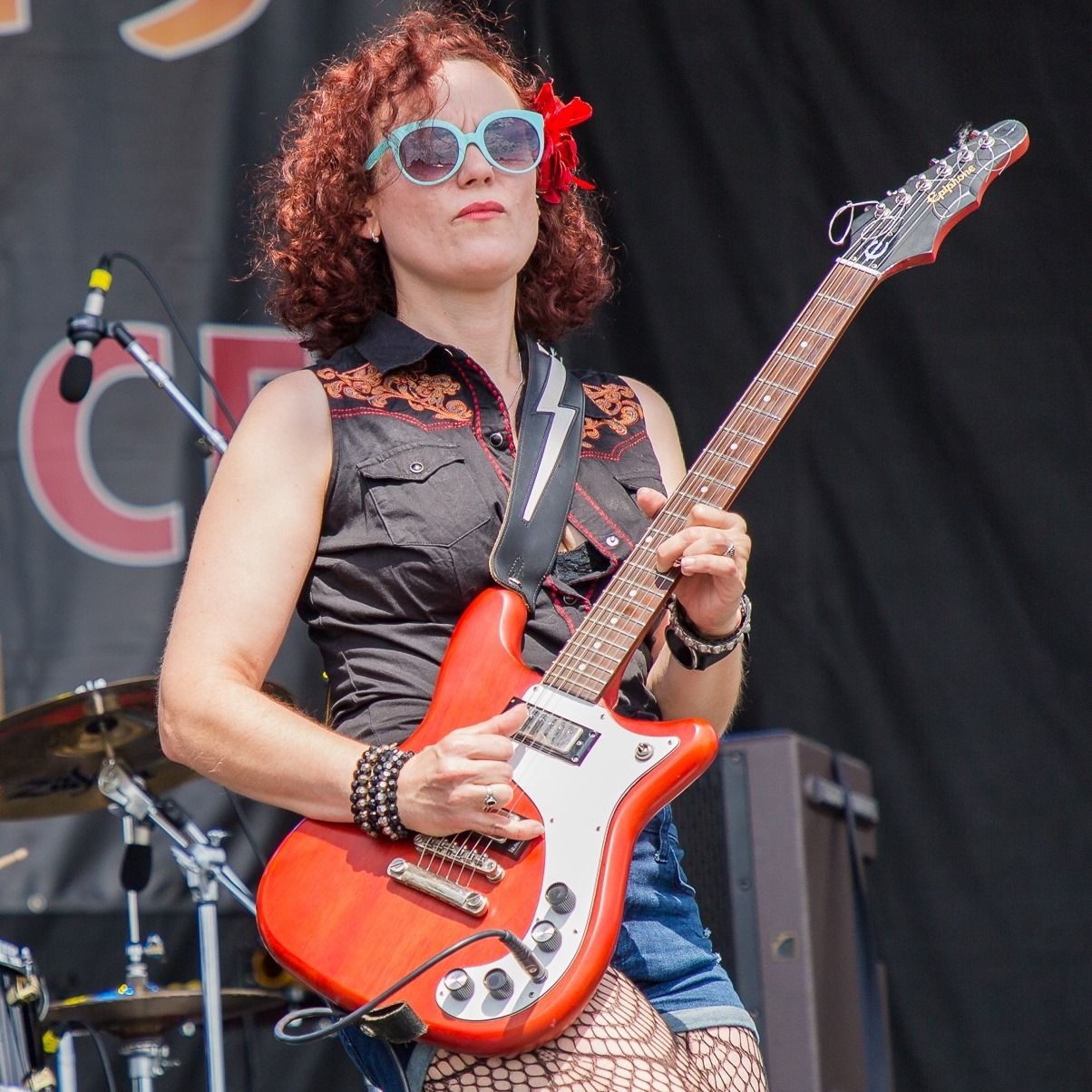 Photo by Kevin Umlauf from the Rhythm & Roots Festival. Can't wait till festival season!
Hello, it's March!
Boy, February just blew by, with barely a moment to come up for air... We were busier than any month over the past two years, and that's a good thing! We're very thankful to be getting out playing shows again, now that (it seems like) the pandemic is slowing down, and it's been great to make some plans and to see some of you in person.
You may have noticed that our livestream concert didn't happen last month – our schedule was so packed I decided to move it to Wednesday, March 16th at 8pm (EST). I hope you can make it! Here's the Facebook event!
We have quite a few cool east coast shows coming up over the next couple months, so check out our Show Highlights below, and make sure to check out our full schedule if you're not in those areas. Anddd, we also have some very exciting news coming up – summer festivals and tour plans – to be announced soon! Stay tuned!!
Peace on earth, and good music & love to all! 🇺🇦✌️❤️🎶
xo,
Erin
PS. Here's a pic of the very silly cat of our recent hosts in Vermont! (Yes, she decided the most comfy spot was the dish drain...🤣)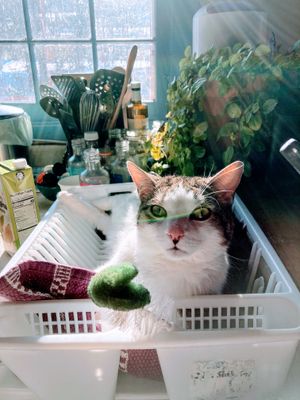 ---
Upcoming Show Highlights – GET TIX NOW!
Thurs. 3/10 • The Tralf • Buffalo NY TICKETS
Erin Harpe & the Delta Swingers return to Buffalo, presented by Howlin' at the Tralf! Our friends Rockabilly Steve & BR3 open the show.
Fri. 3/11 • 443 Social Club • Syracuse NY TICKETS
Erin Harpe Country Blues Duo returns to 443 Social Club in Syracuse. We just love the 443, they have great food, fabulous cocktails and drinks, and there's not a bad seat in the house!
Fri. 3/25 • The Burren Backroom • Somerville MA TICKETS
Erin Harpe & the Delta Swingers in Somerville, presented by the Burren Backroom Series! This show is ALL AGES, and if you get your tickets online you can save a few bucks when you use the Coupon Code "24HOUR".
Sat. 4/2 • Jamey's House of Music • Lansdowne PA TICKETS
Erin Harpe Country Blues Duo comes to one of the Philadelphia area's coolest blues venues, Jamey's House of Music. You have to see this place to believe it, and they have fantastic food too!
Fri. 4/8 • Caffé Lena • Saratoga Springs NY TICKETS
Erin Harpe Country Blues Duo returns to the legendary folk club Caffé Lena in Saratoga Springs. This time it will be with a real live audience, and we'll be sharing the bill with my good friend and VizzTone label mate, the amazing Danielle Miraglia! This promises to be a really fun show, and I'm looking forward to singing a song or two with Danielle!
Fri. 5/6 • One Longfellow • Portland ME TICKETS
Rescheduled from January. Erin Harpe Country Blues Duo opens the show featuring some songs from our new album, followed by Erin Harpe & the Delta Swingers!
---
For our full schedule, see our SHOWS page!