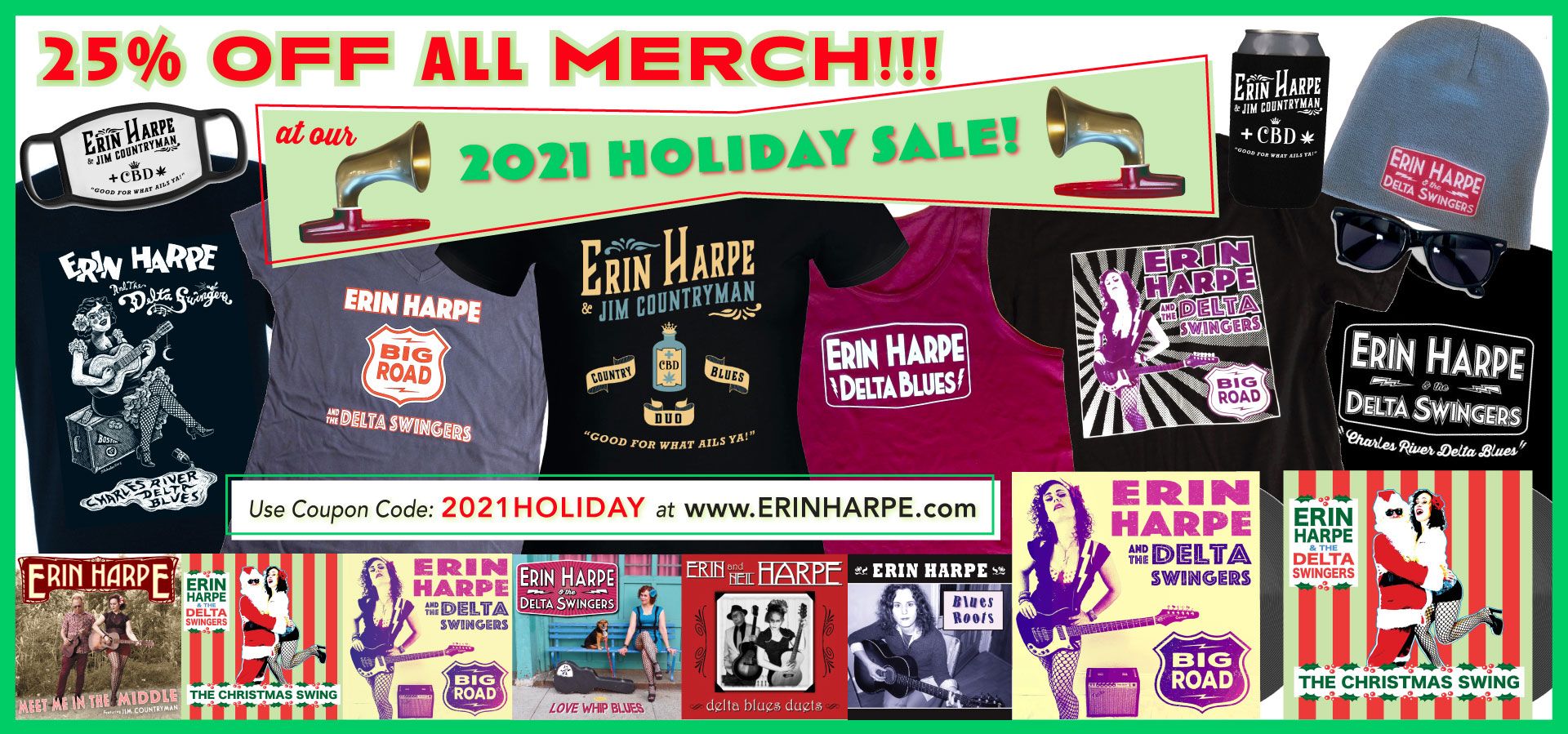 HAPPY HOLIDAYS! We're celebrating the season with with a big HOLIDAY MERCH SALE! Save 25% on all Erin Harpe - Blues music and merchandise!!! Go ahead and get some of your holiday gift shopping done now, or get yourself something nice – you'll save money! – plus you'll be supporting a small business, while also avoiding those pesky supply chain delays! ; ) 
CD's, LP's, t-shirts, masks, hats, kazoo-zaphones, posters, sunglasses, patches, stickers, koozies, and everything else, is 25% off! Check it all out at our store – and don't forget to use the coupon code "2021HOLIDAY" to get your discount! 
Use Coupon Code: 2021HOLIDAY
Sale ends December 25th.