We won! 2012 "Blues Artist of the Year"!
Yahoo!
Sunday December 2nd
was the
Boston Music Awards
ceremony, and we are very honored to say that we won our category and we're now 2012 "Blues Artists of the Year"!! Thank you from the bottom of our hearts for believing in us and voting for us! Here's a little behind-the-scenes look at Sunday – click on the collage to see the slideshow:
2012 Boston Music Awards slideshow!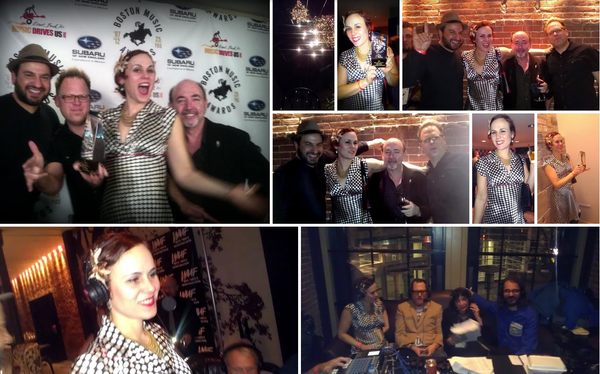 While I can say we never "expected" to win, we are very happy to be acknowledged by the Boston Music Awards, we have been working very hard this year, and 2012 has been a great year for us!