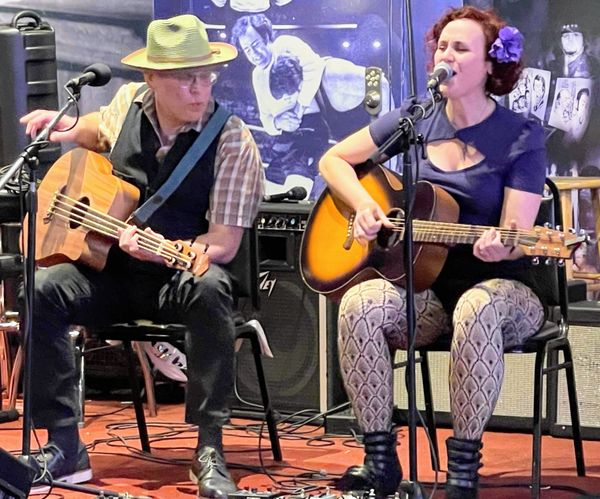 Memphis went great! We made it to the semi-finals, saw many friends (old & new), and made a big splash! Here we are on stage at King Jerry Lawlor's Hall of Fame Bar on Beale Street, on night one of the Quarter-Finals. Photo by Debbie Meaderson of the Granite State Blues Society, at the 2023 International Blues Challenge in Memphis.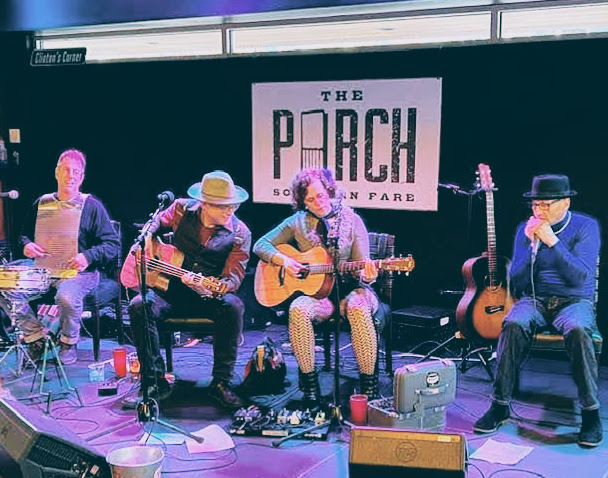 Saturday 2/4 was Jim's birthday, so we celebrated with a CBD show on the coldest day of the year (it was -8 when we left) at The Porch in Medford. Thanks to so many of you for braving the cold – it was great seeing everyone! BIG thanks to our special guests: our good friend Eddie Scheer (Jim's bday twin) joined us on washboard, percussion & kazoo & our new friend Bobby Mroz came down and blew some harp. It was a wonderful afternoon (and we were so happy we didn't have to cancel due to the weather, LOL!). Photo by our pal John Brauchler (of One Dime Band).
Is it February already?!
Why do I feel like it's still the very beginning of the year? Maybe it's because Jim and I spent most of January getting ready for the International Blues Challenge... Well we're glad we did – our performances went very well – and we made it to the Semi-Finals! We took our duo performance to a new level – and we felt the love from the crowd in Memphis. It was a great trip, read all about it and see pictures in my Memphis IBC Wrap-Up!
We carried all that energy & excitement home with us, along with a few new songs & ideas – and we're looking forward to sharing them with you at our upcoming shows, and on our next recording!
We've got lots of things to look forward to this year – I shared just a few below, and I look forward to sharing more soon. Thanks for coming along on this musical journey with me!
xo,
Erin
PS. We're on TV!!! Scroll down to watch our recent appearance on Talk N Tunes!
---
2023 PREVIEW:
New music – over the next few weeks I'll be starting work on a new full-length blues/roots album!
New collaborations – I'm looking forward to working with some talented friends on recordings & live shows!
Fall European tour – we're now booking for October 2023 in the British Isles & Spain! To all our friends in those areas, please let us know if you have venue ideas for the Country Blues Duo. And we hope to see you soon!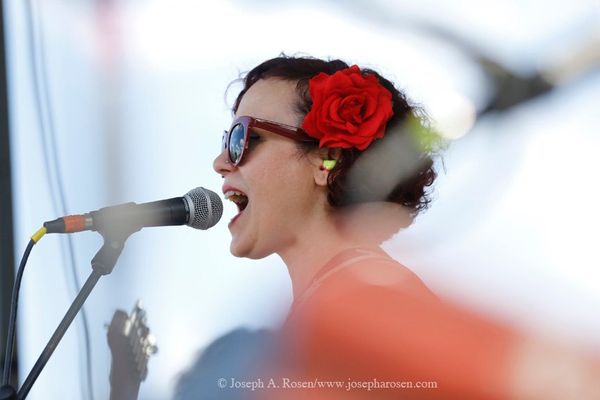 In fact, we hope to see MORE OF YOU! We have plenty of in-person appearances coming up, and we'll be announcing more soon...
If you're interested in seeing us on tour near you, be sure to FOLLOW US on BandsInTown. You can get notifications when we have a show in your area, and even request a show! I use it to follow my favorite artists & never miss a show announcement near me – do it, it's quick and easy!
Follow Erin Harpe on BandsInTown
Follow Lovewhip on BandsInTown
---
Look Ma, we're on TV!
Check out our recent appearance on the Talk N Tunes TV show! We had a great time talking with Frank T. Walsh, and playing some tunes, on this well produced, fun music & interview show.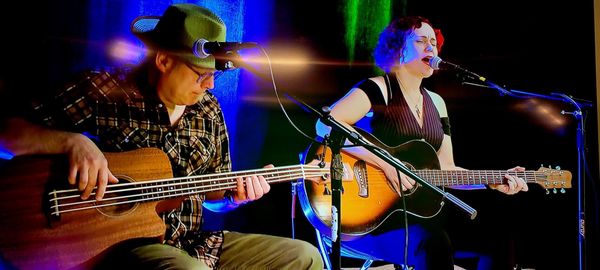 ---
For our full schedule go to erinharpe.com/shows & lovewhipmusic.com/shows.