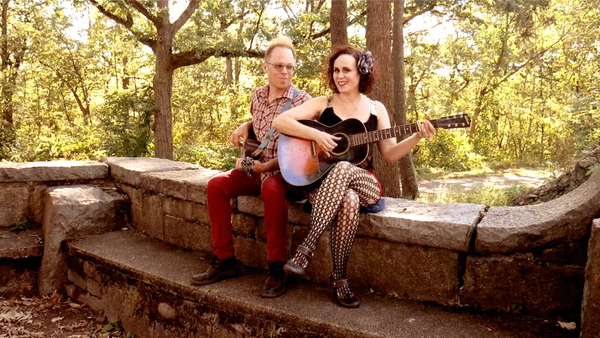 A still photo from our new MUSIC VIDEO – All Night Long! WATCH IT NOW!!
Tuesday, Sept. 29th we celebrated the release of the first single – All Night Long – from our new album "Meet Me In The Middle" (coming out October 30th on VizzTone/Juicy Juju Records! You can pre-order it here.)! You can now purchase the song as a single, and listen to it on your favorite streaming service!
We're also pleased to announce that our brand new MUSIC VIDEO for the song is out now, and was premiered by American Blues Scene! Jim and I enjoyed getting out and making this video recently with our friend, videographer Dave Geissler, on a beautiful day in Franklin Park, right here in our neighborhood of Jamaica Plain, MA.
I hope you enjoy the song and the video (which I had a great time editing!). There are some really fun moments, and the location is lovely (I even managed to edit out all the people walking through)! I think the end result is pretty great, and I'm excited to share it with you!
Check it out on our video page! (Click the pic.)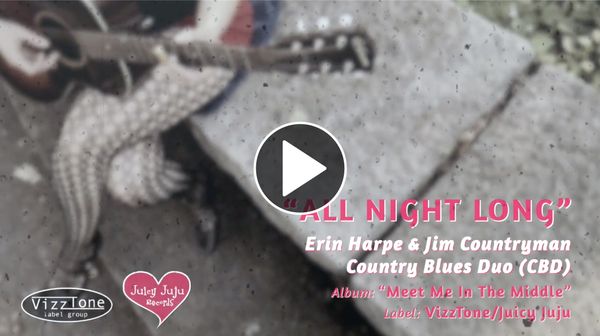 If you want to help us out, listen to the song on Spotify, YouTube Music, etc. (just search for artist: Erin Harpe and you'll see it!) and you can also add it to your playlists – you'll be helping us boost our numbers!
Enjoy, and thanks so much for your support!
xoxo,
Erin & Jim